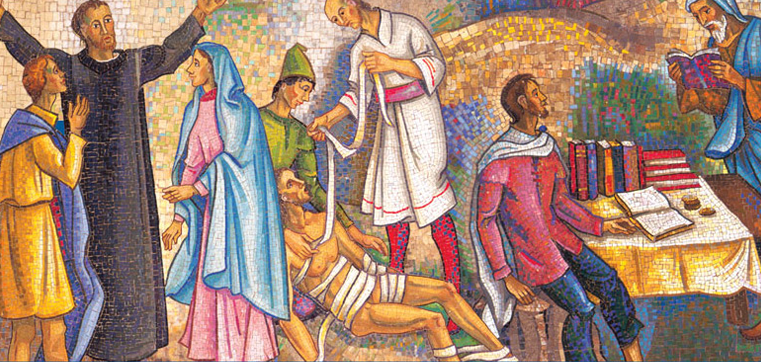 ST. JOHN OF GOD MADE EVERYONE FEEL LIKE SOMEONE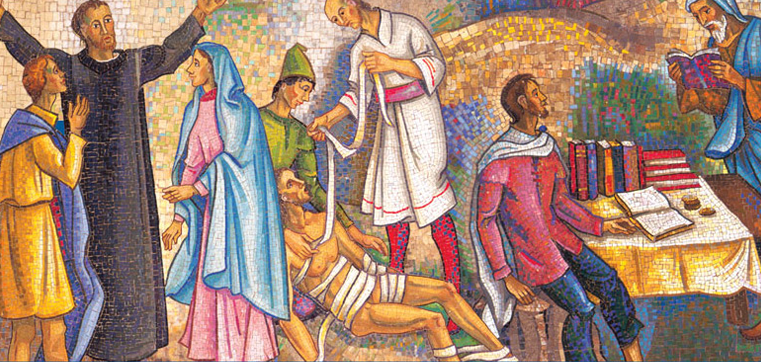 Hospitality as Spirituality in the Every Day
It is through our encounters
With the ordinary and the everyday
That we touch the face of God.
Our encounters become Sacred.
Ordinary water becomes a source of rebirth and cleansing.
Human touch becomes divine forgiveness.
Being present brings the compassionate healing of God.
BUILDING ON THE FOUNDATIONS OF ST. JOHN OF GOD
BUILDING A HOSPITABLE ENVIRONMENT FOR TODAY AND TOMORROW
Encounters of Hospitality invite us to broaden our vision
to see all of creation and human activity as a potential sacrament—
the concrete encounter of the living God.
As Brothers and Co-workers in healing mission of Jesus,
we are all invited to embrace a ministry of hospitality
and to see the potential of our efforts
to reveal the presence of God in every human heart:
the Patient/the Homeless/Hungry Person/the Addict/the Dying.